Ford Good Day for an Escape Giveaway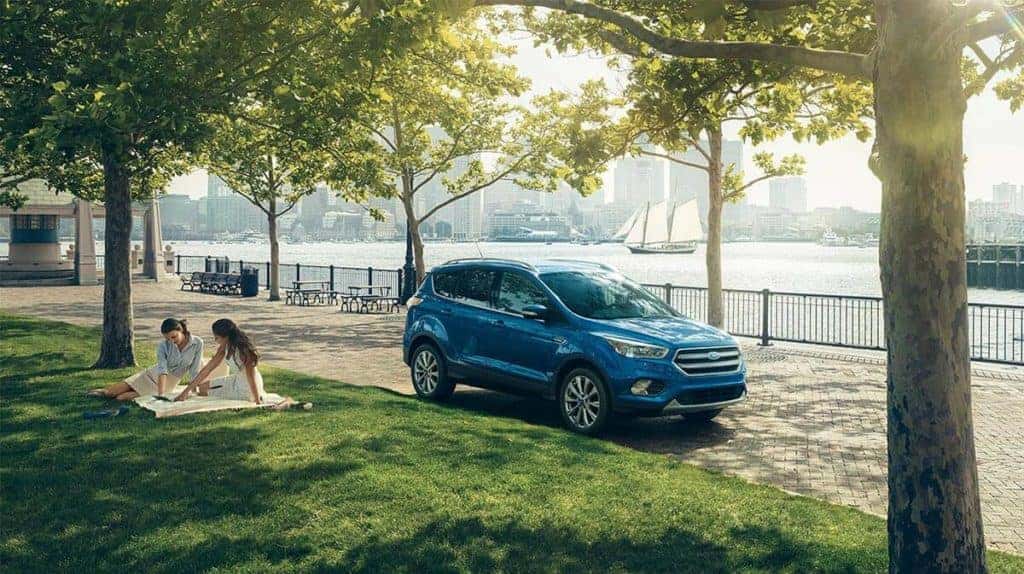 Brought to you by the Ford Warriors in Pink® program to help those touched by breast cancer, the Ford Good Day for an Escape Giveaway gives you the chance to take home a 2017 Ford Escape crossover SUV.
Find out how you can apply to enter, check out other Ford special offers, and make your way to your certified Ford dealer in Glenwood Springs for more information.
Apply to Take Home a New Ford Escape
Warriors in Pink® is giving away a 2017 Ford Escape to a single lucky winner, who will then be the owner of this popular five-passenger compact crossover. All you have to do is fill out their campaign sweepstakes form, cross your fingers, and hope for the best!
About Warriors in Pink®
Ford Warriors in Pink® is committed to providing resources to those impacted by breast cancer through a variety of different actions that help patients, survivors, and co-survivors. Since 1993, they have donated $133 million dollars 100% of net proceeds.
Exploring the 2017 Ford Escape
The new Ford Escape is a popular crossover SUV for families in Glenwood Springs. It offers spacious seating for up to five passengers along with premium tech, comfort, and performance features, including:
EcoBoost® Engines – The Escape is available with three different engines, including two EcoBoost® options–a turbo 1.5L inline-four that gets up to 30 mpg hihgway and a turbo 2.0L inline-four that makes 245 hp.

Premium Tech – The Ford SYNC® 3 infotainment system keeps you connected on the go, the navigation helps you get where you're going, and voice-activated controls make

Advanced Safety – The Escape received a 5-star crash safety rating from the NHTSA and is offered with a full lineup of driver assist features, including Adaptive Cruise Control and Forward Collision Warning with Brake Support.
More from Glenwood Springs Ford
See how the Ford Escape beats the Toyota RAV4, check out the Ford special offers going on right now at Glenwood Springs Ford, or take advantage of unique incentives like Ford Drives U for college and trade school students.
Glenwood Springs Ford is located at 55 Storm King Rd in Glenwood Springs, CO, and you can reach us at Glenwood Springs Ford for more information about the Ford Good Day for an Escape Giveaway or to test drive the new Escape today!