Do You Want AWD or 4WD?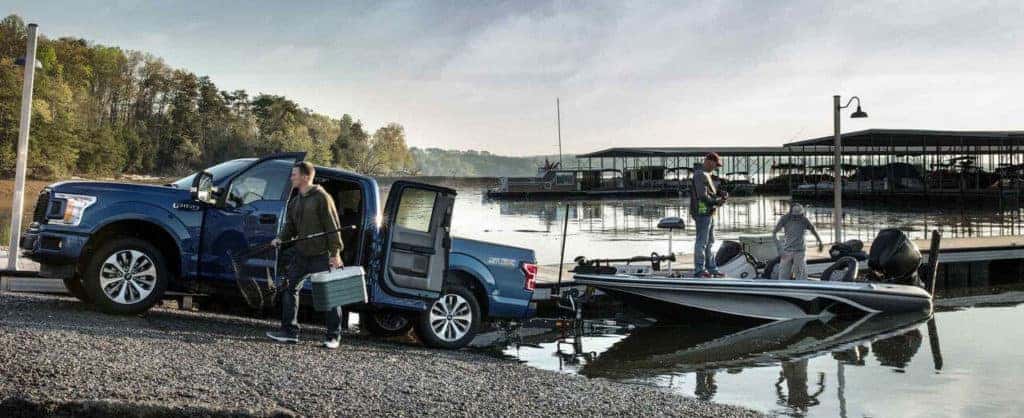 When choosing a new Ford vehicle, it's important to consider the drivetrain, but many shoppers are confused over AWD vs. 4WD. To put it simply:
All-wheel drive—offers a dynamic torque distribution system to both the front and rear axle when power is needed for better traction.

4WD—is often seen in models designed to take on tough terrain by delivering power to all four wheels equally to overcome sticky situations.
Choosing Between AWD and 4WD
All-wheel drive is a newer innovation, so it may not surprise shoppers to see this system on performance vehicles, allowing for improved acceleration. While 4×4 systems have been around longer, it's still innovative and allows vehicles to take on mountainous roads by transferring power to both the front and rear wheels, and maintain control in low-gear situations.
That's why vehicles with 4WD like the Ford F-150 and Ford Super Duty are such smart options for Colorado drivers. With them, you can take the road less travelled on your way to a cabin getaway or a remote lake for a fishing trip. When it comes to AWD vs. 4WD, both systems are offered in Ford vehicles to meet the needs of different drivers, and our sales team will help you narrow down your options.
Find the Off-Roader You Need at Glenwood Springs Ford!
Our wide inventory of new and pre-owned Ford vehicles offer you plenty of choices between AWD vs. 4WD. We can help you get the traction you want, whether you want to hit 60 mph in minimal time or explore unknown territories! To learn more about our exciting specials, contact our sales team at 970-945-2317, or leave a message online with any questions!