What is Included in the Ford Warranty?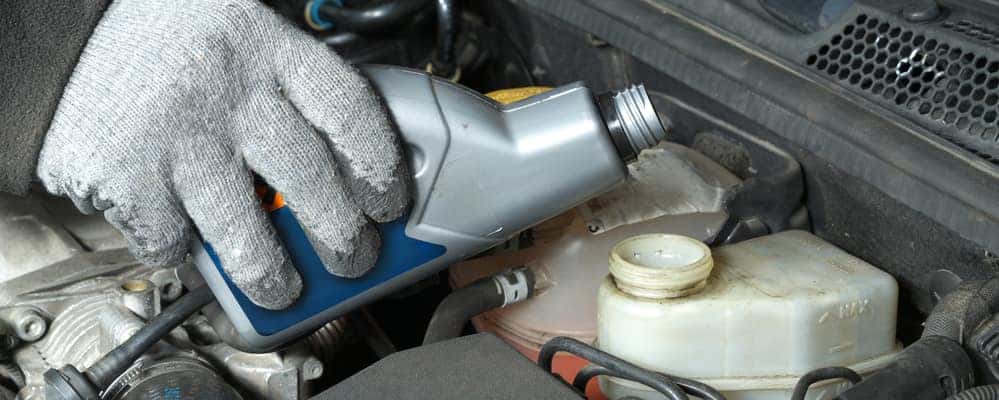 For many drivers, purchasing an extended warranty is an essential part of the car buying process. The great news is that there are lots of great Ford warranty plans from Ford Protect for you to choose from, so there's something for everyone and every budget. Explore all of the beneficial Ford factory warranty plans with Glenwood Springs Ford and award yourself with peace of mind on Denver roads.
Ford Protect Extended Service Plans
There are four available Ford Protect Extended Service Plans, each one increasing in price and covering more components of your new Ford vehicle:
PowertrainCARE: With this plan, 29 components of your Ford will be covered within the engine, transmission, RWD, and FWD. Although some components within these systems will not be covered, all of the major ones are. For example, the radiator is not covered for the engine and bearings are not covered with the RWD and FWD.
BaseCARE: The BaseCARE Service Plan bumps you up to 84 covered components. This includes the same components as the PowertrainCARE plan, as well as steering, brakes, front suspension, A/C and heating, and electrical components. Again, certain aspects will not be covered, such as the anti-lock brake module.
ExtraCARE: You'll get 113 covered components with this Ford factory warranty. That will include everything you've seen in the above plans, with the addition of coverage for your tech and convenience features. You'll appreciate having this coverage as it accounts for all the essentials, such as your keyless entry and power window motors. It does not, however, cover more advanced technologies like Ford SYNC® or rain sensing wipers.
PremiumCARE: The PremiumCARE plan covers over 1,000 components of your Ford. This means anything not covered in the other three plans will be covered here. Peace of mind on Rifle commutes will be yours for the taking!
Whichever warranty you choose, it's important to remember that if you use aftermarket parts for a repair, your warranty risks being voided. Explore the advantages of Ford OEM parts, available at Glenwood Springs Ford, to find out why they're an optimal choice.
Ford Protect Premium Maintenance Plan
Don't stress over routine maintenance when your new vehicle limited warranty runs out. Oil changes and filter replacements, multi-point inspections, and tire inspections/rotations are covered with the Premium Maintenance plan, and you'll be able to replace items that have succumbed to normal wear and tear. It's important to take care of routine maintenance as this is what will ultimately keep your vehicle running at top performance for years to come.
Choose a Ford Warranty Plan with Glenwood Springs Ford
Shop new Ford vehicles and choose a Ford Protect service or maintenance plan with Glenwood Springs Ford in Glenwood Springs today! Don't hesitate to contact us if you have questions about any of the plans we discussed today so you can make the right choice for your budget. If your car currently requires maintenance, you can schedule a service with our experienced technicians online, and be sure to consult our service specials to see if any apply before you come in. In addition to a Ford warranty plan, we encourage you to look into Ford Credit for a flexible payment plan on your next Ford vehicle or gap insurance for additional protection.
More from Glenwood Springs Ford
For many drivers, purchasing an extended warranty is an essential part of the car buying process. The great news is that there are lots of great Ford warranty plans from Ford Protect for you to choose from, so there's something for everyone and every budget. Explore all of the beneficial Ford factory warranty plans with…

Did you recently get replacement car keys, and now you're wondering how to program Ford key fobs? Glenwood Springs Ford has you covered! Many new Ford vehicles come with a remote key fob for easier vehicle access. Programming a new key fob is simple if your car is equipped with keyless entry and you know the steps….

Enjoy affordable service when you bring your Ford model in for repairs at Glenwood Springs Ford thanks to Ford's parts warranty program. The Ford parts warranty program lets you rest assured that, should your Ford need any TLC in the coming years, you'll have the genuine Ford OEM parts you need to have it covered…