Relax at the Vapor Caves in Glenwood Springs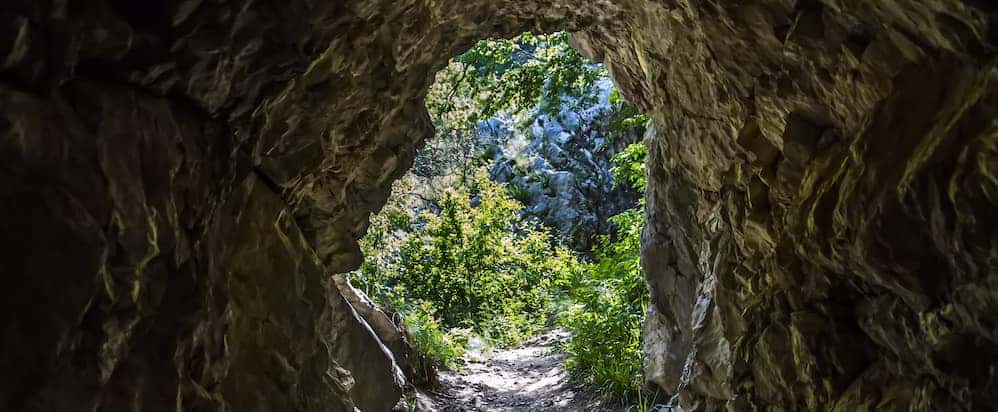 Whether you're searching for a unique date night or need a day of relaxation all to yourself, the Vapor Caves in Glenwood Springs are a mystifying place you must visit! To get access to the Vapor Caves, you'll need to visit Yampah Spa & Salon, where the caves are located in their historic hot springs mountain retreat. Learn more about the caves and what you can expect during your visit, courtesy of Glenwood Springs Ford.
What Should I Expect from My Visit to the Vapor Caves?
What are the Vapor Caves Near Glenwood Springs?
First thing's first, let's talk about what the caves actually are. The Vapor Caves are naturally occurring underground hot mineral water steam baths. Hot mineral waters sourced from the hillside behind the spa run through the floors of the cave at 125 degrees Fahrenheit, which creates a natural geothermal steam bath that contains 34 beneficial therapeutic minerals, including sulfate, nitrate, zinc, and potassium.
After checking in at Yampah Spa for your Vapor Caves experience, you'll be led down a stairway that will take you to a stone corridor leading to three adjoining caves. Upon entering, you'll feel all your troubles and stresses melt away while you relax on a marble bench in a rocky hollow, or breathe in the calming steam vapors in a warm cave chamber.
How Hot are the Vapor Caves?
The temperatures of the caves usually run at 110 – 112 degrees Fahrenheit, and when you visit, you'll be encouraged to enjoy them for 10 – 12 minutes at a time, taking a break in between in a cooling room. There will also be cold water and small baths available for cooling down.
What Else is There to Do at the Vapor Caves?
Before or after you experience the warm caves, you can treat yourself to a massage, facial, herbal body treatment, or private mineral bath at Yampah Spa. Visitors are not required to book a reservation to access the caves, but it is strongly recommended if you want to secure a spot.
Glenwood Springs Ford is Your Trusted Local Guide
For all the latest insider information on Glenwood Springs and the surrounding communities, be sure to keep up with our local guides! You can find a comprehensive list of our favorite pizza places in Steamboat Springs, the best hiking trails in the area, and much more, below.
More Things to do in the Glenwood Springs Area
Whether you're in a new relationship or you've been married for years, it can be hard to come up with new and exciting date nights! If you find yourself in this position, you're in luck, because Glenwood Springs Ford is here to bring you some fresh date night ideas for Glenwood Springs. Contact Us Glenwood Springs, CO…

With so many new Ford models to choose from, choosing your favorite could take a while. So, why not stop by one of our favorite Steamboat Springs pizza places and grab a bite of something delicious before you schedule your Rifle area test drive on an empty stomach? Mazzola's Italian Diner A favorite of Grand Junction…

The variety of animal shelters near Glenwood Springs, CO makes it a simple matter to find your new best friend and support a cause that not only improves the quality of life for yourself and your new furry companion but for Grand Junction residents as well. Below we cover three worthy organizations that can help pair…