Restaurants in Rifle, CO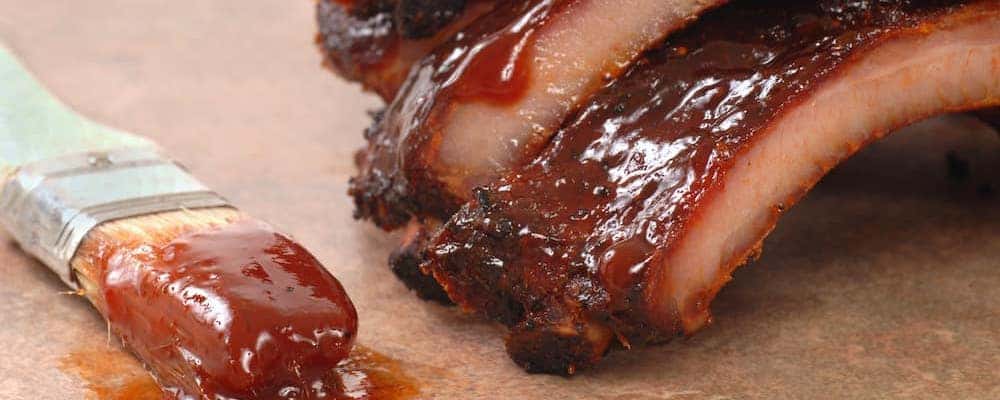 If it's past breakfast time and you're not in the mood for Italian, why not make the drive from Grand Junction over to Rifle and try out one of these tasty top picks for local food with flair? After you fill up on great food and you're ready for a nap, make your way over to the Vapor Caves in Glenwood Springs for the ultimate relaxing experience.
Rib City Grill
The Rib City Grill is a local favorite for delicious comfort food like slow-cooked ribs, smoke sausages, pulled pork and decadent sides like Boston baked beans, Texas toast, French fries, and delicious coleslaw. If you're watching calories, you can, of course, get a salad, but we think the barbecue beef plate might be worth considering.
Location: 707 Wapiti Ct, Rifle, CO
Hours: Sunday, 12:00 PM – 8:00 PM; Monday – Saturday, 11:00 AM – 9:00 PM
Shooter's Grill
What better reason to head in from Denver to Rifle than a bar named Shooter's? How about the excellent fried food, massive burgers, crispy fries, and smoked ribs to start? They even offer vegetarian options for those who ask. If you're looking for good food and a small-town café feel, this is it.
Location: 120 E 3rd St, Unit C, Rifle, CO
Hours: Sunday, 6:00 AM – 3:00 PM; Monday – Saturday, 6:00 AM – 9:00 PM
Thai Chili Bistro
If you're coming up from Montrose and want to get your hands on some tasty Asian fare, how about the Thai Chili Bistro? The menu is filled with dishes like fresh sushi, seaweed salad, sashimi, and other favorites. If you'd like something a little heartier, they also offer tender grilled steaks cooked to perfection.
Location: 115 E 3rd St, Rifle, CO
Hours: Sunday – Saturday, 11:00 AM – 9:30 PM
Brickhouse Pizzeria
Who doesn't love flaky crust, rich sauces, and gooey cheeses? The Brick House Pizzeria has all that as well as salad, cheesy bread, wings, gyros, and excellent service to boot. It's just a short drive from Steamboat Springs and well worth the trip if you plan to make a day of it and want a full belly to start.
Location: 100 E 3rd St, Rifle, CO
Hours: Sunday – Saturday, 11:00 AM – 9:00 PM
More Things to do and Places to Eat Near Glenwood Springs
Whether you're in a new relationship or you've been married for years, it can be hard to come up with new and exciting date nights! If you find yourself in this position, you're in luck, because Glenwood Springs Ford is here to bring you some fresh date night ideas for Glenwood Springs. Contact Us Glenwood Springs, CO…

With so many new Ford models to choose from, choosing your favorite could take a while. So, why not stop by one of our favorite Steamboat Springs pizza places and grab a bite of something delicious before you schedule your Rifle area test drive on an empty stomach? Mazzola's Italian Diner A favorite of Grand Junction…

The variety of animal shelters near Glenwood Springs, CO makes it a simple matter to find your new best friend and support a cause that not only improves the quality of life for yourself and your new furry companion but for Grand Junction residents as well. Below we cover three worthy organizations that can help pair…