What are the Advantages of Genuine OEM Ford Parts?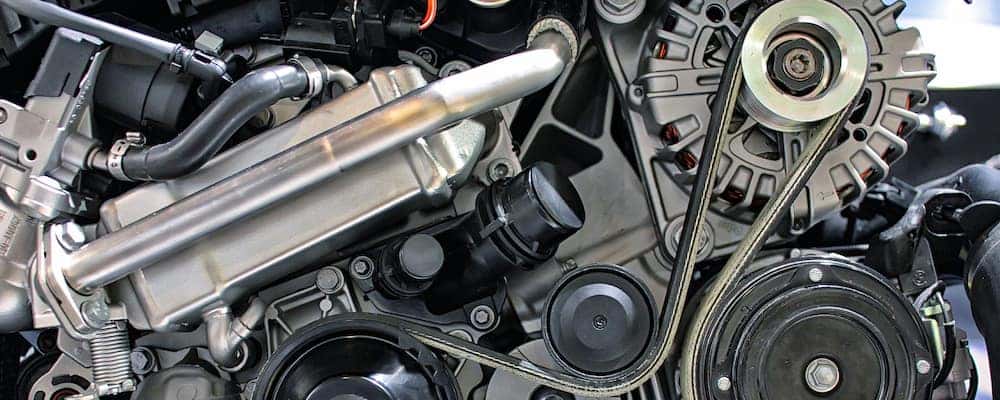 When you bring your new or used Ford vehicle to a corner shop mechanic in Rifle, your repairs may be done with aftermarket parts. However, there are great advantages to bringing your vehicle to a certified Ford service center where your technician will only use genuine OEM Ford parts. Explore the benefits of genuine Ford parts.
What Are Ford OEM Parts?
OEM is an abbreviation for Original Equipment Manufacturer. When discussing Ford OEM parts, this signifies that all parts are produced by Ford and fitted to Ford vehicles. The other option is aftermarket parts, and while they're often cheaper than OEM parts, they're made by a parts company and, typically, are designed to work with multiple makes and models.
What does that mean for consumers?
Because they're built to fit as many vehicles as possible, aftermarket parts simply can't offer the perfect fit that OEM parts can. Truth be told, if you buy aftermarket parts, you might just find yourself having to cut and fit it to your vehicle! Aftermarket parts are not often an exact color match for your vehicle, either, which can be a major eyesore if this is something you care about.
Benefits of OEM Parts
Aftermarket parts may be less costly than genuine OEM parts, but they're not just cheaper in price – they're also cheaper in quality. Explore the multiple advantages of opting for genuine Ford OEM parts:
Quality: You have to think about the background of a price tag when looking at aftermarket parts. The reason they're offered for such a low price is that they're built with inferior materials. This may cause failure or even damage to your vehicle in the future, so that low price isn't worth it in the long run.
Performance: Because Ford OEM parts were made specifically for your Ford model, they'll offer a perfect fit and optimal performance on Grand Junction roads that will last for years to come.
Selection: When you're shopping aftermarket parts, you'll often end up frustrated and confused by the mass amount of options available. When you shop with a certified Ford parts dealer, you'll know you're getting precisely what you need to complete the repair.
Parts Warranty: All genuine Ford parts are covered by a two-year, unlimited mileage warranty, so you can drive through Denver and beyond with peace of mind.
Vehicle Warranty: Driving a new Ford? If it's still under a Ford warranty, you risk voiding that warranty if it is discovered that you used aftermarket parts for a repair.
Rely on Glenwood Springs Ford for Genuine Ford OEM Parts
Glenwood Springs Ford always stocks a vast array of genuine Ford OEM parts, and with access to our certified technicians, you can rest assured your repair will be done right. You can schedule service online right now, or contact us if you'd like to speak with a Ford specialist. If ever we don't have a part you're searching for in stock, you can order it online and we'll alert you as soon as it's in.