How to Use Online Shopper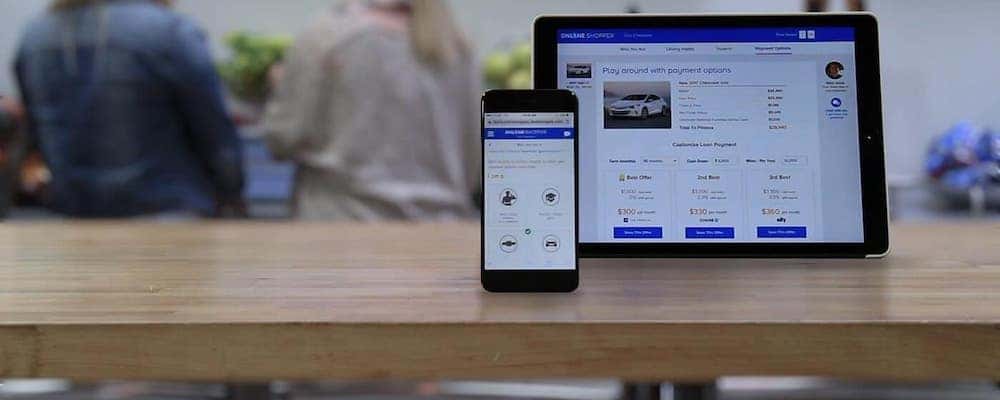 Are you in dire need of a new or used car near Rifle, but just don't have the time to go to a dealership and complete the process in person? Well, now you don't have to! Thanks to Online Shopper, you can easily purchase your next vehicle from home. Learn how to buy a car online with Glenwood Springs Ford today!
What is Online Shopper?
You can think of Online Shopper as your very own online personal shopper. It is the first platform of its kind that allows you to find a car you love online, then finance and buy that car from your laptop, desktop, smartphone, or tablet. With the help of real-time inputs, Online Shopper points you in the direction of the best financing offer available to you on the new or used vehicle you choose. In minutes, the platform compiles your answers and sends you a new or used car deal from Glenwood Springs Ford, customized especially for you!
Using Online Shopper to Buy a Car Online
Taking advantage of the convenience of Online Shopper is easy! Just follow these simple steps to find your ideal Ford for your Grand Junction and Denver commutes.
Select Your Car: Browse our online inventory of new and pre-owned vehicles to find a car you like, then click "Explore Payment Options."
Answer Questions: A new tab will open at this point, and you'll be asked to answer a few queries about yourself, your credit score, potential rebates, and your driving habits. Where does this information go? Online Shopper uses it to create your personalized deal that fits your needs and budget.
Trade-In: Planning to trade-in your current car? You'll be prompted to fill in all the details, including the year, make, model, and condition of your trade-in vehicle.
Down Payment: Here is where you'll tell Online Shopper what you'd like your down payment to be. However, you won't make the payment at this time – the information is used to generate your finance offer.
Choose Finance Terms: Finally, you just choose your preferred finance terms! When the selection is made, you'll receive an offer based on all the information you've provided thus far.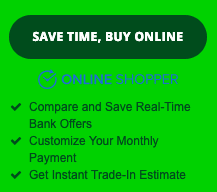 Time to Seal the Deal!
Now that you've provided all the necessary information to Online Shopper, it's time to complete your transaction.
Credit Application: At this point, you'll be given the opportunity to fill out a credit application. When you're done, you'll receive an email from Online Shopper directing you to a page where you'll finalize the deal. For those who don't complete the credit application, Glenwood Springs Ford will reach out to you with the next steps.
Final Terms Sheet: Finally, you will be getting a final terms sheet that shows your monthly payments and your approved interest rate. If you want to add a warranty or any accessories to protect your purchase, you can select any you'd like at this time. After you make those selections, you'll receive your final payment plan!
Now for the Fun Part — Time to Pick up Your New Car!
When your purchase is finalized and you receive your final payment plan, all that's left to do is schedule the pickup of your vehicle! When you come to Glenwood Springs Ford to do so, be prepared to make your down payment and sign off on the financing agreement. We know you might have questions about some of the features and what not your new car is equipped with, and we'll happily answer them when you're here! Or, if you find you have questions later on, you can always contact us. Get ready to hit Denver roads in style!