How to Use Ford Remote Start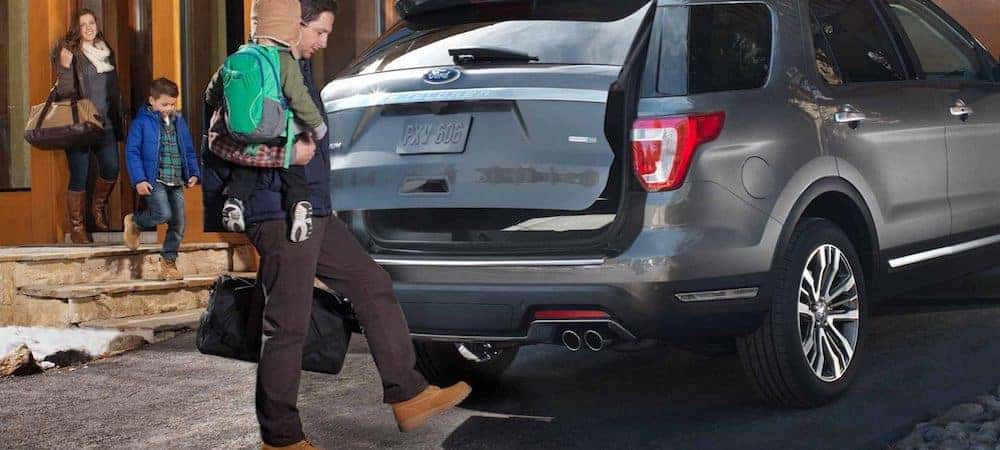 Remote start systems are available for many new Ford vehicles and give Rifle and Grand Junction greater freedom. Wondering how to use Ford remote start? It's simple! Read our quick guide below to learn more about your car's remote start system, and how you can control your vehicle via your smartphone.
Ford Remote Start How-Tos
Starting Your Ford Vehicle
Press the lock button on the key fob to lock the doors
Press the remote start button twice
Exterior lamps with flash twice
Horn will sound if the command failed
Turning the Vehicle Off
After remote starting, press the button once
Exterior lamps will turn off
Use the Memory Feature (if equipped)
Will adjust seating, mirror, and steering column positions when remote start is activated (positions must be pre-set)
Status Feedback
If equipped, remote control feedback informs you of the status for remote start or stop commands. Here's a quick guide to their meanings:
Solid Green — Remote start successful.
Solid Red — Remote stop successful. The vehicle is off.
Blinking Red — Remote stop or start failed.
Blinking Green — Awaiting status update.
Ford Remote Access Won't Work?
There are several instances in which Ford remote start won't work. If your key fob isn't carrying out your commands, one of the following may be the cause:
Ignition is on
Triggered alarm
Disabled remote stop/start system
Open hood
Transmission is in park (P)
Low vehicle battery
"Service engine soon" light is illuminated
What is FordPass?
If your vehicle is equipped with SYNC Connect, you can use FordPass to control it from afar. What's more, there are no yearly subscription fees. FordPass is a remote access app you can download from the App Store or Google Play. Using the app, Denver drivers can do the following:
Start and stop remotely
Lock and unlock remotely
Schedule a start
Check gas and fluid levels
Learn More About Ford Products & Services at Glenwood Springs Ford!
Glenwood Springs Ford is your source for information on the latest technologies from Ford Motor Company. While you're here, learn how to update your current SYNC system. If you have questions about how to use Ford remote start, or where to purchase genuine Ford accessories, visit us near Montrose and Steamboat Springs!