Hiking Trails Near Glenwood Springs Colorado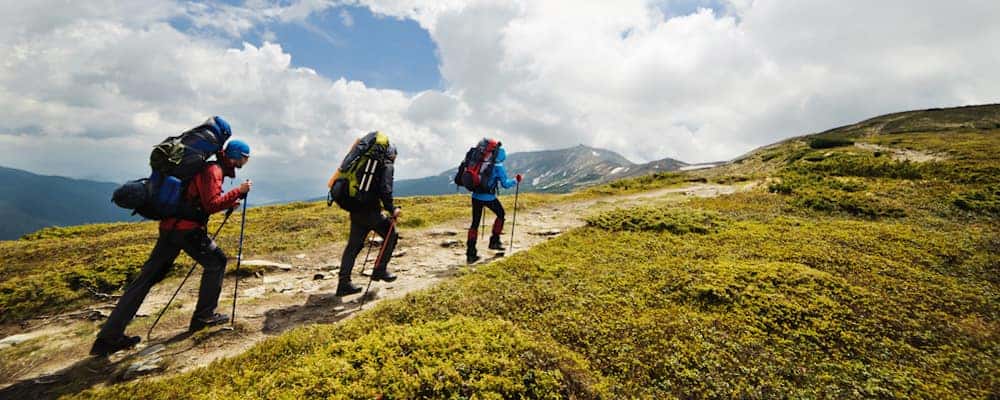 When it comes to Colorado hiking trails, Rifle-area drivers will find a number of trails around Glenwood Springs. With two rivers in the area and surrounding mountains, the Glenwood Springs area provides plenty of opportunities to explore nature for hikers of all skill levels. So get behind the wheel of your new Ford to get to some of these hiking trails near Glenwood Springs.
Hanging Lake
Located in Glenwood Canyon on the White River National Forest, Hanging Lake is a destination all Grand Junction residents have to see to believe. Take the 1.2-mile trail to reach gorgeous waterfalls. Note that this hike isn't for beginners, as the trail is steep and rigorous.
Red Mountain Trails
The many Red Mountain Trails provide hikers with panoramic views of the Roaring Fork and Colorado rivers, as well as Mt. Sopris and the Elk Range in the distance. One trail, in particular, the Jeanne Golay Trail, is one of the easiest options. It isn't too steep, and reaches an ideal viewpoint.
Grizzly Creek Trail
The up-and-back hike along Grizzly Creek Trail meanders along the Grizzly Creek tributary that reaches the Colorado River. Along the way are many picnic spots and photo opportunities, as well as the chance to fish.
Transfer Trail
For a more challenging hike, take on the Transfer Trail. Climb up to Windy Point on the Flat Tops and enjoy the views, and then take some time to traverse the Flat Tops before descending again. Beware that there are steep drop offs, so exercise caution.
Other Glenwood Springs Hiking Trails
There are many other Glenwood Springs hiking trails to explore, as well, including:
East Elk Creek/Centennial Trail
Horseshoe Bend
Storm King Memorial Trail
Atkinson Canal Trail
Doc Holiday Trail
Get More Recommendations from Glenwood Springs Ford
Whether you live in the Denver area or you're visiting from out of state, checking out the hiking trails around Glenwood Springs is a terrific way to experience all that Colorado has to offer. Get in touch with Glenwood Springs Ford for more recommendations on what to do around Glenwood Springs Ford, including the Vapor Caves and our favorite pizza places.