Our Favorite Glenwood Springs Breakfast Spots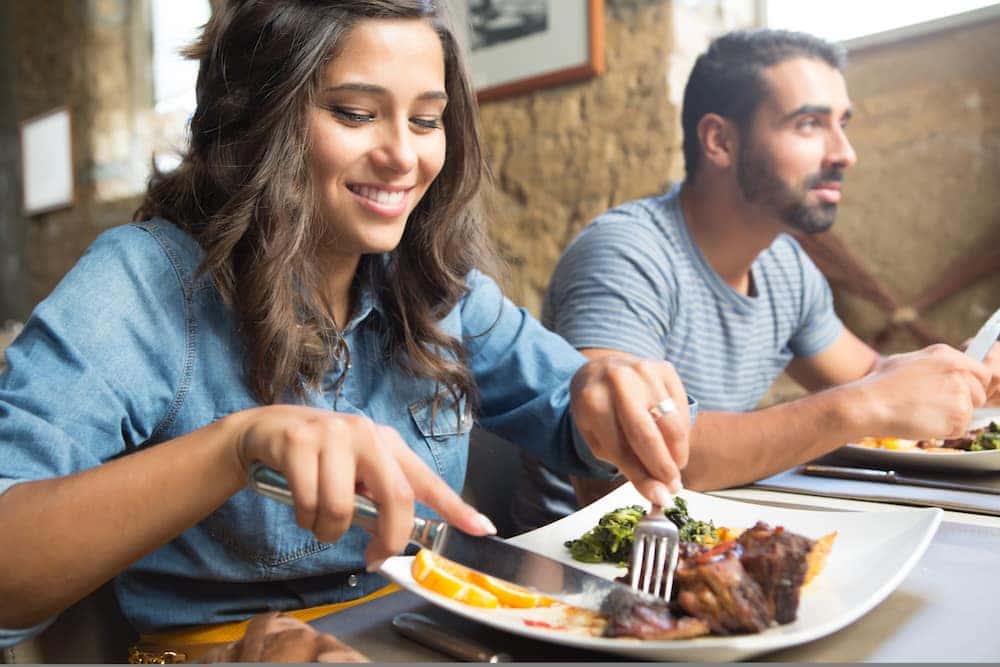 Glenwood Springs, CO, located smack dab in between Eagle and Rifle, is home not only to the Glenwood Hot Springs, but also some of the tastiest places to get a bite in northwestern Colorado. Whether you're looking for hearty American fare, have a demanding sweet tooth that needs feeding, or just need somewhere to go for your next date, you'll find it in Glenwood Springs.
Sweet Coloradough
Sweet Coloradough features a wide selection of rich donuts that are perfect for carb-loading before you hit the hiking trails. Grab a few to eat in, or get a box to go and savor them later. If it's lunch you're after, locals swear by the Tasty Town layered sandwich topped with creamy gravy with a side of sweet cronut.
Location: 2430 S Glen Ave, Glenwood Springs, CO
Hours: Sunday – Saturday, 6:00 AM – 2:00 PM
Daily Bread Restaurant
Daily Bread Restaurant boasts rich, hearty breakfasts designed to keep you moving all day. Choose one of the American options or opt for the spicy Polish sausage for a bit of European flavor. For later diners, they specialize in flavorful German beers that really hit the spot after a day outdoors.
Location: 729 Grand Ave, Glenwood Springs, CO
Hours:
Sunday, 8:00 AM – 12:00 PM
Monday – Tuesday, 7:00 AM – 2:00 PM
Wednesday, 7:00 AM – 1:30 PM
Thursday – Friday, 7:00 AM – 2:00 PM
Saturday, 8:00 AM – 1:00 PM
Rosi's Little Bavarian Restaurant
Find sweet schnitzel, fluffy crepes, biscuits and gravy, and portions that should satisfy even the heartiest appetites at this quaint breakfast and brunch restaurant. Locals recommend the smoked salmon benedict and veal sausage.
Location: 141 W 6th St, Glenwood Springs, CO
Hours: Wednesday – Monday, 7:00 AM – 1:00 PM
19th Street Diner
Who doesn't love breakfast all day? The 19th street diner serves delicious all-American food, including hearty breakfasts you can get any time of day. Choose from favorites like home fried potatoes, omelets, or French toast, or pick from the dinner menu and grab some fish and chips or meatloaf. The diner has been a local favorite for 30 years, and it isn't hard to see why.
Location: 1908 Grand Ave, Glenwood Springs, CO
Hours:
Sunday, 7:00 AM – 8:00 PM
Monday – Saturday, 7:00 AM – 9:00 PM
Community Focus at Glenwood Springs Ford
Once your appetite is settled, and you've had a chance to explore our wonderful community and all it has to offer, drop into Glenwood Springs Ford to learn about the Ford models we have on hand and the many local organizations you patronage helps to support. We look forward to meeting you!