How to Turn Off Ford MyKey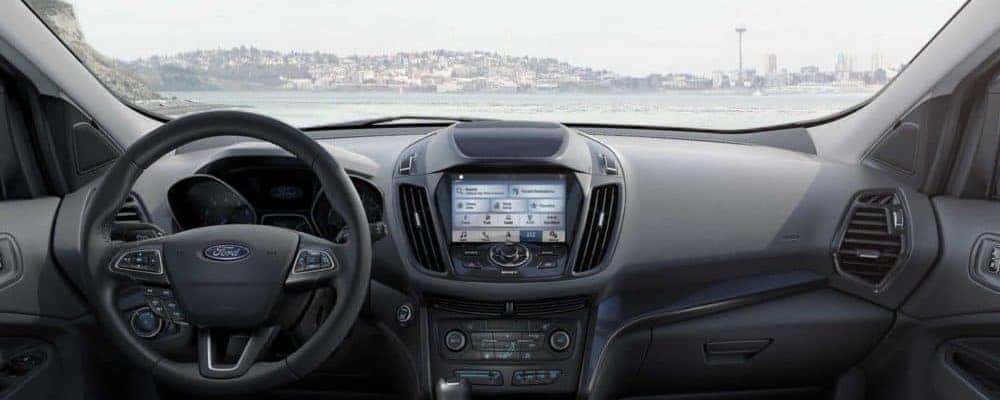 Keeping your Rifle family safe on the road is a top priority for Ford, especially if you have teen drivers. That's what makes Ford MyKey such a useful feature, as it allows you to set driving parameters when others take the wheel. Despite these advantages, there may come a time that you need to shut down your Ford MyKey. Perhaps you need to swap keys with your teen driver, or you're selling your Ford vehicle. No matter the situation, knowing how to turn off Ford MyKey is crucial. Whenever you need to engage a Ford MyKey disable, consult this guide from Glenwood Springs Ford, serving Grand Junction and beyond.
Ford MyKey Disable Steps
In order to disable your Ford MyKey system, your vehicle must be turned on using the admin key or admin key fob. Once you have that in hand, follow these steps to initiate your Ford MyKey disable and clear all settings.
Start the car to boot up the onboard computer and screen.
Access the main menu using your steering-wheel-mounted information display controls.
Select "Settings" from the main menu, and scroll to the "MyKey" option.
Under the "MyKey" option, search for "Clear MyKey."
Press and hold this option until the following message appears across the screen: "All MyKeys Cleared."
Ford MyKey Programming Steps
Turning your Ford MyKey system back on is super simple. Refer to this guide from Glenwood Springs Ford to get your teen drivers back on the Denver streets safely.
Turn your Ford on using the key that you would like to program. Insert the key into the backup slot on models with push-button start.
Navigate to the main menu on your information display and select "Settings."
Scroll to "MyKey," followed by "Create MyKey."
You will be prompted to select "OK," which labels the key in the ignition as a MyKey. From that point, the key will be restricted when it starts the Ford vehicle.
To change restriction settings, audio system controls, vehicle speed minders, and more for your MyKey system, all you have to do is start the car with your admin key, navigate to the "MyKey" menu, and browse the features for which you can make adjustments, changing settings as you wish. If you need further help programming a Ford key fob, consult these instructions.
About Ford MyKey
Ford MyKey is yet another form of Ford technology designed to provide peace of mind, convenience, and technology as you and others drive around Glenwood Springs. Ford MyKey functions as follows:
The admin can set restrictions for all other keys used to drive the Ford.
The majority of the time, Ford MyKey is used to promote better driving behavior among teens and less-experienced drivers.
Ford MyKey can limit top speeds, minimize distractions, and guarantee proper seat belt use among passengers.
Additionally, drivers with programmed MyKeys will be required to use any Ford safety features, parking aids, and Ford Co-Pilot360™ technologies installed.
Discover Ford Technology at Glenwood Springs Ford
Discover Ford MyKey for yourself if you don't already have it when you visit Glenwood Springs Ford! We have all of the information you need about the various Ford technology features, including Ford SYNC®, and all you have to do is get in touch to learn more. Plus, you can always keep up with us for additional tips and tricks related to Ford parts and systems.
Latest on Ford Vehicles in Glenwood Springs
The saying goes that if it isn't broken, don't fix it, and that is certainly the case with the 2020 Ford F-150 towing capacity. The new F-150 carries over momentum from the previous model year, boasting the same maximum tow rating of 13,200 pounds and offering a range of powertrain setups, cabins, and bed sizes…

Choosing from the three distinct models within the 2020 Ford Ranger lineup is no easy task for Grand Junction drivers. All provide compelling features, strong performance, and off-road capabilities. Plus, drivers also have to decide between bed sizes. Find out what each of the Ford Ranger trim levels has in store with this guide from Glenwood Springs Ford….

Ford SUV Specials Within the new Ford inventory at Glenwood Springs Ford, Rifle-area drivers are sure to find a Ford with 3rd row seating. If you need to load up the entire family or conduct transit for your business, these Ford three-row SUVs will work for you: Ford Flex (7 passengers) Ford Explorer (7 passengers) Ford…