How Do I Connect to Ford SYNC®?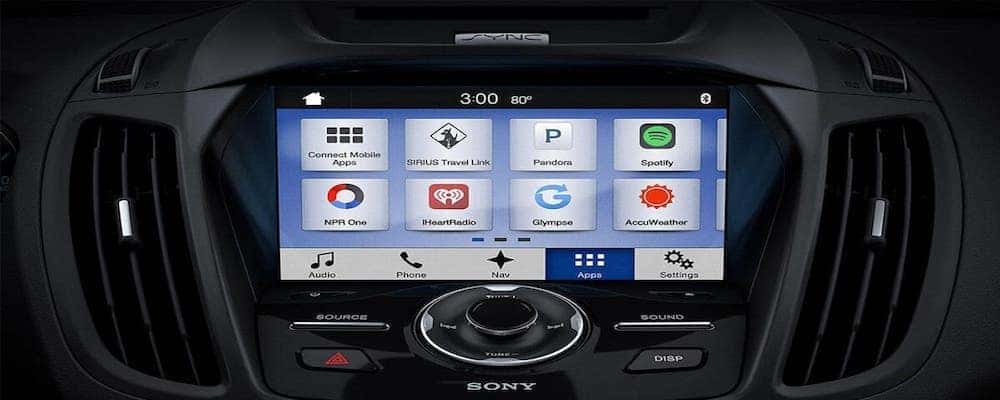 When you own a Ford vehicle, you get to enjoy a suite of advanced connectivity features in the Ford SYNC® feature. Wondering how to take advantage of these infotainment technologies in your spacious Ford Escape? All you need to do is follow a few simple instructions on your Bluetooth®-enabled phone and the infotainment screen in your Ford model. The process will slightly change depending on your model year, but it'll be simple all the same. Ready for more connectivity in your Grand Junction drives? Read through this Ford SYNC® guide, courtesy of Glenwood Springs Ford.
How to Connect Ford SYNC® to Your Newer Ford
To start, turn on your phone, start your vehicle, and turn on the radio/SYNC® system. Then, follow these steps to SYNC® your ride:
Turn on the Bluetooth® system on your phone.
Select the 'Phone' button on your infotainment center, and then press 'Add.'
Go into the Bluetooth® menu, search for pairings, and choose SYNC®.
Check that the six-digit PIN number on the SYNC® screen matches the number on your phone.
When you're connected, a message will appear on the SYNC® screen that says "Phone is connected."
Choose to opt in for or ignore more phone options, such as connecting your phonebook to the system.
If your phone asks to allow SYNC® to access your phone, choose 'Yes.'
Enjoy the SYNC® system through the now displayed 'Phone Menu.'
Now you're connected to SYNC® and ready to head out on the streets of Denver.
How to Connect to Ford SYNC® on an Older Ford
If you have an older or used Ford vehicle, connecting to SYNC® has a slightly different process. Again, turn on your phone, your Ford, and your radio/SYNC® system, then follow these steps:
Turn on Bluetooth® on your phone
Select the 'Phone' button to open the Phone menu on your Ford's screen
Choose 'Ok', then 'Add a device', and then select 'Ok' again
A prompt will appear saying SYNC® is ready to pair devices; select 'Ok'
Another prompt will ask to search for SYNC® on your phone; again, select 'Ok'
Go to the Bluetooth® menu of your phone, locate SYNC®, and select it
Enter the six-digit PIN number that appears on the SYNC® screen into your phone
Choose to opt for or ignore more phone options, such as pairing your phonebook
Allow SYNC® access to your phone by selecting 'Yes' in the prompt
Leave the pairing process by hitting the back arrows to select 'Exit', and then press 'Cancel' to completely leave the Phone menu
SYNC My Ride with SYNC Services
To get the most out of Ford SYNC®, specifically in terms of traffic, directions, and other information, you will need to 'SYNC My Ride." Basically, this means your SYNC® system doesn't have navigation built in, so you can access SYNC Services for similar functionalities. Follow these steps to activate SYNC Services:
Visit www.SyncMyRide.com, and sign up using your email address.
Create a password and enter your information on the website, including your main phone number.
Subscribe to SYNC Services to access features such as turn-by-turn voice directions, saved points, business searches, traffic information, travel assistance, and more.
It's that simple! The voice button on your steering wheel will then be your gateway to SYNC My Ride and SYNC Services.
Shop New Ford SYNC® Enabled Models on Discount
Stay Connected With Help from Glenwood Springs Ford
Now you know the answer to "How can I sync my ride?" Should you have any questions about the Ford SYNC® system or how to update Ford SYNC®, please feel free to contact us today for more help.
---
More on Ford Features and Technology
Remote start systems are available for many new Ford vehicles, and they provide Rifle and Grand Junction drivers with greater freedom. Wondering how to use Ford remote start? It's simple! Read our quick guide below to learn more about your Ford remote access system and how you can control your vehicle via your smartphone. Contact Us…

Did you recently get replacement car keys, and now you're wondering how to program Ford key fobs? Glenwood Springs Ford has you covered! Many new Ford vehicles come with a remote key fob for easier vehicle access. Programming a new key fob is simple if your car is equipped with keyless entry and you know the steps….

Drivers around Rifle who need a better way to tackle Colorado winters will want to see how the Ford all-wheel drive system stacks up to the Subaru all-wheel drive system. Take a closer look at Ford Intelligent AWD & 4WD as well as Subaru Symmetrical AWD to see how Ford's system wins out, and then…