New Ford The Ford F-150 Was Named Motor Trend Truck of the Year for Sale in Glenwood Springs, CO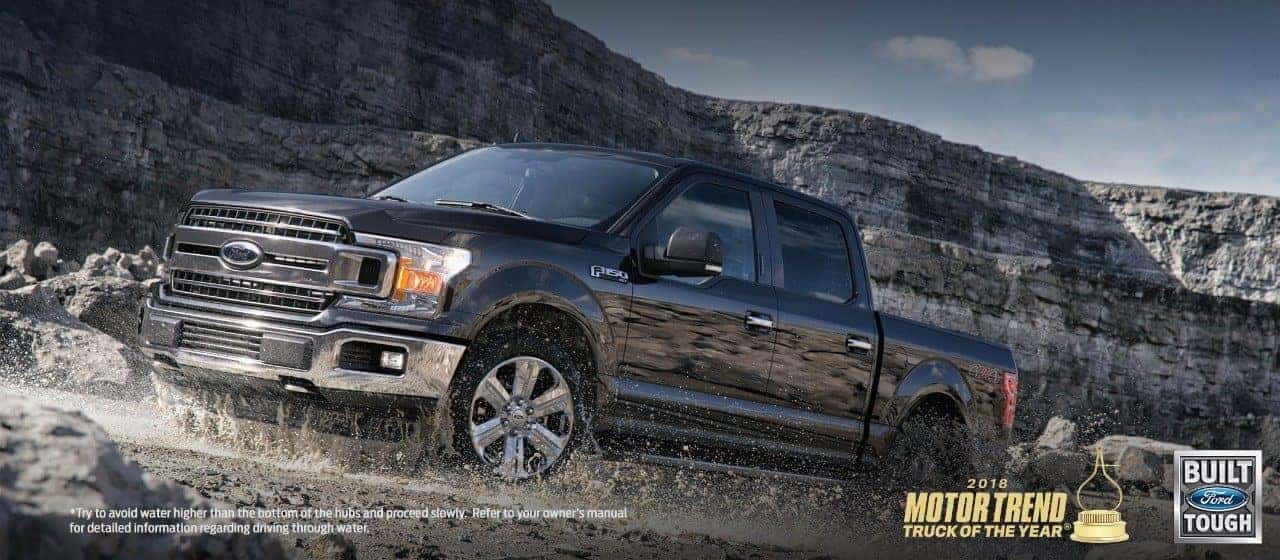 The Ford F-150 has been dubbed the Motor Trend Truck of the Year for 2018. And to be honest, with all of the rave reviews for the Ford F-150, we're not surprised. Packed with a diesel engine and a 4×2 Supercab XL that provides plenty of seating, this model did its best to outshine other competitors for the title.
Ford F-150 Raptor
And when you toss in the Ford F-150 Raptor, you'll certainly find this model to stand out on the Rifle roads, especially with up to 450 hp and 510 lb-ft of torque. This new model is also packed with plenty of safety features, intuitive technology, and all the interior conveniences your Eagle drive could want. Plus, you can't complain about the Ford F-150 utility features.
Buy Your Ford F-150 at Glenwood Springs Ford
The Ford F-150 is ready for you to take home today. Find your Ford F-150 with a low starting price at Glenwood Springs Ford. In the meantime, learn more about the Ford F-150's awards or explore our leasing special offers for the Ford F-150.
More New from Glenwood Springs Ford
When you need to tow heavy loads around Rifle, the 2020 Ford F-250 boasts the towing capacity you need. In fact, the Ford F-250 towing capacity ranges from 12,600 to 22,800 pounds, depending on the powertrain and configuration you select. The new F-250 also promises a maximum payload capacity of 4,260 pounds. Simply put, even…

Do you load up your truck bed with materials for the job site? Or do you pile the family inside to set off on a classic Colorado camping trip? The way that you use your pickup truck in and around Rifle will influence which 2020 Ford F-150 bed size you select. Consult this guide from…

As one of the top trucks in the industry, the 2020 Ford F-150 is an easy choice. But it's not so easy to determine which of the seven Ford F-150 trim levels you want to drive around Rifle. And that's not to mention the various cabins, bed sizes, and engines associated with the F-150 trims….