Ford All-Wheel Drive vs. Subaru All-Wheel Drive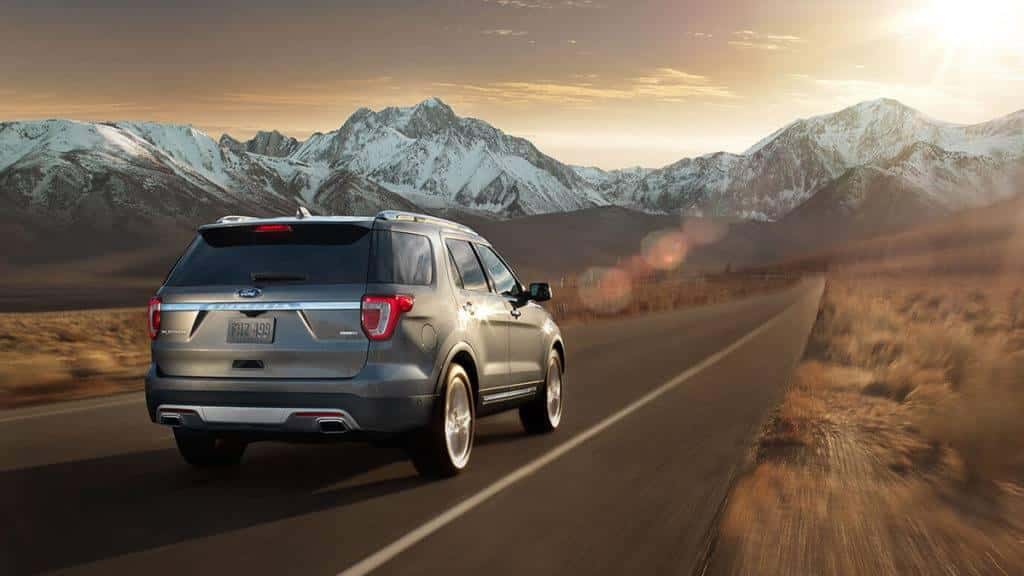 Drivers around Eagle who need a better way to tackle Colorado winters will want to see how the Ford AWD system stacks up to the Subaru AWD system. Take a closer look at Ford Intelligent AWD & 4WD as well as Subaru Symmetrical AWD to see how Ford's system wins out, and then come into Glenwood Springs Ford to check out a variety of Ford AWD models.
Ford Intelligent AWD & 4WD vs. Subaru Symmetrical AWD
When you're looking for more stability and confidence, Ford offers the superior AWD/4WD setup:
Ford Intelligent AWD/4WD
This advanced system is able to monitor hundreds of different data points every second in order to help ensure superior handling and traction. From the steering wheel angle and the position of the accelerator to your wheel speeds and the current road conditions.
If it senses that there is slippage in bad road conditions, then it directs more torque to the wheels that are slipping, and when conditions are normal it sends all power up front to improve fuel economy. There's even a graphic that shows you how your torque is being distributed, while Explorer models come with a Terrain Management System that helps you calibrate the drivetrain for different road and weather conditions.
Subaru Symmetrical AWD
Subaru's AWD system is also able to direct torque to different wheels based on different driving behaviors and road and weather conditions. However, Subarus don't come with a terrain management system and it's not as easy to read how torque is being distributed between the four wheels.
Which Ford Models Have AWD or 4WD?
You'll find the Ford Intelligent AWD system on a variety of different Ford vehicles, including:
Ford Escape (which beats the Subaru Forester)
Ford Explorer (which beats the Subaru Outback)
Ford Focus RS
Ford Fusion
Ford Taurus
Ford Edge
Ford Flex
Ford Expedition
Ford F-150
Ford Super Duty®
Finance a Ford AWD Vehicle Near Rifle
Glenwood Springs Subaru has a variety of Ford SUV specials near Eagle right now, including models with Intelligent AWD & 4WD.
---
More on Ford 4X4 and AWD Crossovers, SUVs, and Trucks
Ford vs. Chevy Drivers around Eagle who need a better way to tackle Colorado winters will want to see how the Ford AWD system stacks up to the Subaru AWD system. Take a closer look at Ford Intelligent AWD & 4WD as well as Subaru Symmetrical AWD to see how Ford's system wins out, and…

Schedule a Test Drive Whether you're driving the family around Eagle in wintertime or driving up into the Rockies, Ford Intelligent 4WD and AWD systems offer the SUV utility feature of all-terrain and all-weather traction you need to get where you're going with confidence. Explore both of these systems along with the ControlTrac® 4WD system…

Contact Us Planning to go off-road with your Ford F-150? If so, we've prepared these handy off-roading tips just for you! Read on to learn how to prepare your vehicle for the journey while still maintaining maximum performance and safety. Here are the basics of what you should know about off-roading: Understand Your Vehicle's…