Discover New Date Night Ideas for Glenwood Springs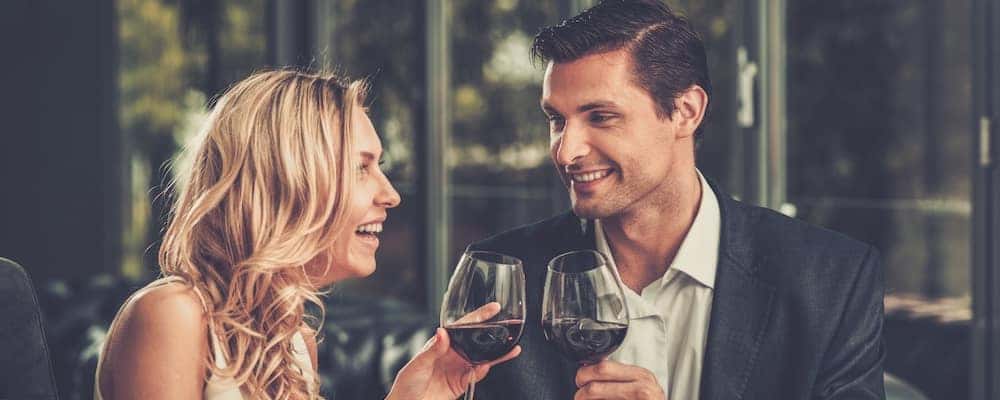 Whether you're in a new relationship or you've been married for years, it can be hard to come up with new and exciting date nights! If you find yourself in this position, you're in luck, because Glenwood Springs Ford is here to bring you some fresh date night ideas for Glenwood Springs.
Glenwood Springs, CO Hot Springs
On a cool night with majestic mountains as your backdrop, there are few things more romantic and relaxing than hot springs. There are two hot springs locations to check out in Glenwood Springs. The first, Glenwood Hot Springs Pool, is located in a luxurious resort, and the pool is as long as two city blocks. Be sure to consult the website before you go, as there are a few days a year that the pool is closed. If you want to be closer to nature, Iron Mountain Hot Springs is a great choice. It sits right along the Colorado River and looks out to the Rocky Mountains, so you'll feel like you're in a natural hot spring without compromising on the amenities. For a similarly relaxing experience, we also recommend the Vapor Caves at Yampah Spa & Salon.
Glenwood Vaudeville Review
If you want your date to laugh until their belly hurts, the Glenwood Vaudeville Review is the place to go. Catch a silent movie or watch the chaos unfold as the hilarious cast of professionals put on their two-hour dinner theater show consisting of comedy skits, dances, and more. You can grab dinner while you're there, too!
Restaurants in Glenwood Springs, CO
The tried-and-tested dinner date may not be anything new, but it certainly is enjoyable. For those nights when you just want a simple date at a cozy restaurant, we recommend Co. Ranch House. Their menu and ambiance are Western-inspired and rustic, so you won't feel overcrowded or like you can barely hear each other speak. We recommend the Lump Blue Crab Cakes, Apple Wood Smoked Half Chicken, or the Vegetable & Quinoa Saute if you prefer a veggie option. You can also check out our favorite Glenwood Springs breakfast spots.
Glenwood Canyon Brewing Company
If you and your date are of age and enjoy craft beer, Glenwood Canyon Brewing Company is a great destination. They've got their home-brewed craft beers on tap, and all the tasty foods you would expect from a brewery, including Carne Asada Flatbread, Beer Battered Onion Rings, and "pub favorites" like Beef Stroganoff and a Vegetarian Harvest Platter.
More from Glenwood Springs Ford
We're always on the lookout for the best things to do in Glenwood Springs and beyond! Keep up with our blog for more.
Latest Local Tips from Glenwood Springs Ford
Whether you're in a new relationship or you've been married for years, it can be hard to come up with new and exciting date nights! If you find yourself in this position, you're in luck, because Glenwood Springs Ford is here to bring you some fresh date night ideas for Glenwood Springs. Contact Us Glenwood Springs, CO…

With so many new Ford models to choose from, choosing your favorite could take a while. So, why not stop by one of our favorite Steamboat Springs pizza places and grab a bite of something delicious before you schedule your Rifle area test drive on an empty stomach? Mazzola's Italian Diner A favorite of Grand Junction…

The variety of animal shelters near Glenwood Springs, CO makes it a simple matter to find your new best friend and support a cause that not only improves the quality of life for yourself and your new furry companion but for Grand Junction residents as well. Below we cover three worthy organizations that can help pair…